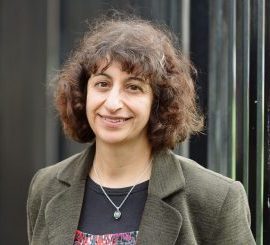 Sherife is an experienced and highly skilled programme director with a wealth of knowledge and expertise in systems improvement and innovation. Sherife has worked for the Greater London Authority, the Department of Health, the University of East London and the Leicestershire Partnership NHS Trust.
As part of her work in Leicester, Sherife managed the highly successful leadership for inclusion programme, IncLeaD which involved development for Board Directors and senior and emerging leaders across four NHS Trusts and a local authority.
Sherife has worked with the Department of Health and Ministry of Justice for a number of years within the Offender Health Team where she led the national drug system change pilot scheme. Sherife also acted as the lead project team member for the the independent Prison Drug Treatment Strategy Review Group led by Professor Lord Patel of Bradford OBE.