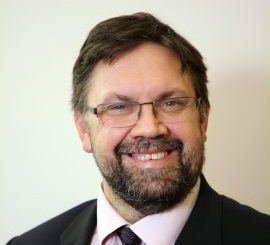 Rob is a well known commentator on public service finances and reform, and CEO of CIPFA, a leading global voice for strong public financial management and governance.
As a senior official in UK central and local government, he also led the Improvement & Development Agency (IDeA), a public service improvement body. At the UK Border Agency he was the Accounting Officer to the UK Parliament for £2bn and 25,000 staff with responsibility for visas, regulation of employers and academic bodies, and investigation and law enforcement of the UK's border and immigration system.
At LB Barking & Dagenham he also led the multi-million pound regeneration of Barking Town Centre which promoted new standards of sustainable development and created the new creative quarter whilst attracting new green industries; and winning several awards for service innovation, partnerships and programme on 14-19 and vocational skills. This occurred against the backdrop of community cohesion tensions that received much national attention. The council was awarded the Most Improved Council of the Year in 2008.