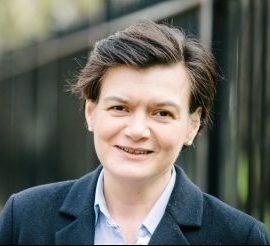 Isabelle has a particular interest in the future of work, how the built environment, diverse new technologies and underlying psychological systems, can have significant impact on an organisation's ability to succeed and how collaborative ways of working and processes are used and applied.
Working on behalf of clients, and from an intelligent client and an asset management perspective, Isabelle strongly champions the strategic use of soft landings in construction as a vehicle to achieve building excellence, long term asset value, and optimal occupier use and workplace benefit.
She applies broad multi-disciplinary and multi-sector perspective to projects contexts, derived from significant experience in change management, in leadership roles for large property estates, and as a chartered architect and property and workplace consultant.
The approach has added value to risk and scenario development and creative issues resolution, both financial and complex.
Specialities:
– Strategic soft landings (Soft Landings and Government Soft Landings)
– Estate driven change programmes
– Developing and facilitating collaborative working processes
– Surfacing the underlying organisational psychodynamics and culture at work that can impede change
– Executive Coaching
– Working and supporting leaders and programme managers that are driving change initiatives, or are responsible for large capital projects, with an experienced confidential sounding board.